Children with food allergies which require special diets often feel left out. They may want to enjoy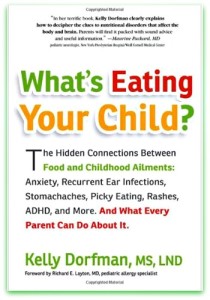 the same snacks or foods as their friends but they know eating the wrong thing can have dire consequences. The same holds true when they eat lunches prepared by the school cafeteria.
While no state law requires that school systems cater to all children with special diets, they are encouraged to provide foods which are safe for these children to eat. Most children with special dietary needs will bring lunches from home to ensure they don't accidentally eat foods for which they have an allergy.
What types of foods can you use as substitutes or alternatives for children with special diets? Here are some options to consider:
Vegetarians or vegans can be provided with soy-based foods. Soy protein can be seasoned to taste similar to most other protein sources as well as shaped to look similar. This will enable the child not to feel too different from their friends while providing the foods they can eat.
Many people are highly allergic to peanuts. If this is something your child has, you know how serious a peanut allergy can be. Perhaps your child would like sesame seed, almond or cashew butter instead. Keep in contact with your child's school to determine days where peanuts won't be used so your child can join their friends for lunch in the lunchroom.
One of the most recent allergies to be recognized is an allergy to gluten. Look on the grocery store shelves and you'll see "gluten-free" this and "gluten-free" that. Schools may be more able to cater to students with gluten allergies as more and more people are finding they do have intolerance to gluten.
For children with an egg allergy, look for foods which do not contain eggs. Those having issues with dairy can look for non-dairy items. Both of these should be relatively easy to find in grocery stores but may not be offered as alternatives in your child's school.
As a parent you have every right to be concerned about the foods your child is served at school. Establish a good working relationship with the head of your child's cafeteria. They understand your concerns and may be able to make substitutions or alternative food available for your child with a food allergy. Just remember, you never know what is possible until you ask.