Taking a lunch from home can save money and provide nutrition not found in fast food or school lunches.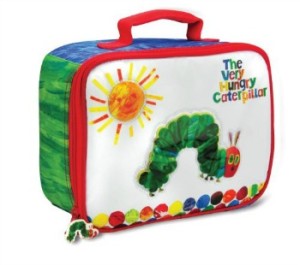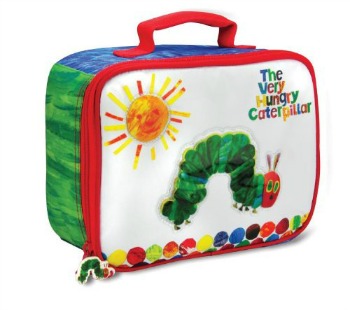 It does require some time but the rewards make it time well spent. Think about who you are feeding and what needs are specific to that person.
For example, elementary age children have different needs than an adult or teenagers. Their lunches need to be small and a bit playful to hold their interest. Since they can't eat a lot at one time, try to pack something that can be eaten during a different break in their day. Here are some ideas.
Pre-baked dinner rolls cut in half will make tiny buns just right for little hands. Fill with sliced meatballs, ham and cheese, egg or chicken salad. Add a little container of dipping sauce or their favorite condiment. Throw in a snack sized bag of whole grain chips, baby carrots or small pieces of celery with dressing and a 100% juice boxed drink. Let them help you make a home-made trail mix and fill a small baggie with enough to share with a friend.
Spread fresh goat cheese and sliced tomato on rice cakes. Look for small bananas in the grocery. Most children like mandarin oranges so pack a few in a container. Make some pasta the night before and toss with olive oil. In the morning add cheese chunks, snap peas, bell pepper slices or whatever vegetable your child likes. Those little mini bagels can be spread with hummus or peanut butter and paired with string cheese and mini sized pretzels.
And just for fun, hide a note written to them somewhere in the lunch. Assure them that they are loved and thought of even when you can't be with them. They may not remember the special thought put into their lunches, but they will remember the notes and you will know you did your best to help them grow strong and healthy.
Once your child reaches middle school, their bodies are changing as well as their appetites. Boys will need more of everything because they're always hungry! Girls, on the other hand, often need to be encouraged to eat. They tend to become self-conscious about everything and will skip lunch all together. You can tell them all day long how their brain needs fuel to function, but, you might have better results if you tell them how the food they eat will help their bodies grow into what they want them to be.
Provide roasted or grilled vegetables dressed with vinegar and olive oil or a small salad with dressing on the side. Add some cheese squares or whole wheat crackers. Wrap up a piece of leftover chicken, a container of coleslaw and a roll. Add a cold drink and lunch is ready. Wrap a piece of turkey around a cheese stick and include a condiment for dipping. Add some whole grain pretzels and a small piece of fruit.
Alternate cooked chicken with raw vegetables on a skewer. Lay on a piece of aluminum foil, drizzle with honey mustard and wrap tightly. Include some sunflower seeds or nuts and a fruit juice drink. Add some grated carrots to a BBQ and send extra sauce in a container along with a bag of chips. Using a hot dog bun, make them a mini-hoagie. Pile on some meat and cheese and top with sautéed peppers and onions. Send a container with olive oil and vinegar to pour on just before eating so the bun doesn't get soggy. Add a container of fruit cocktail for dessert and a soft drink.
The important thing is to get them to eat so their brain works properly and they can learn as much as they can!