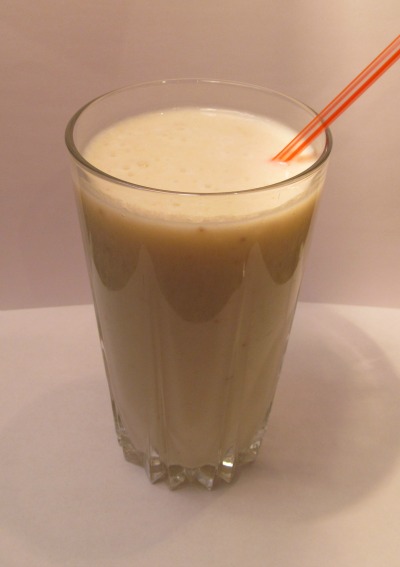 This rich of calcium smoothie is good for teeth and bones.
It can be good as a light breakfast or as a snack energy boost between meals.
Ingredients:
1 banana
3 table spoons of vanila yogurt
1 glass of milk
Direction
All ingredients put into blender and blend for 2-3 minutes.
Enjoy!