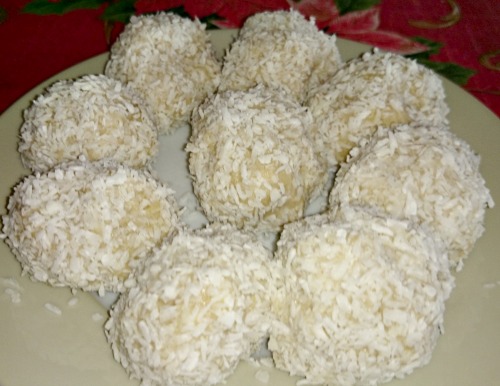 Ingredients:
2 bananas
1 glass of almonds
Vanilla sugar
Coconut
Preparation:
Peel and grind bananas to a puree in a blender.
Almonds are best used without a brown rind. But if there is one, it's  easy to remove it, just put the almonds  into cold water for 1 hour.
Сlean out the skin from almonds and grind in a coffee grinder.
Pour the banana mixture into the almond, add the vanilla and mix thoroughly.
Мake the balls and put an almond into every ball.  Roll in coconut.

Put into the fridge for some minutes.