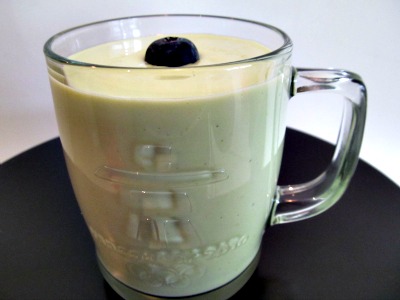 Avocado
About 75% of an avocado's calories come from fat, most of which is monounsaturated fat.
On a 100 g basis, avocados have 35% more potassium (485 mg) than bananas (358 mg). They are rich in B vitamins, as well as vitamin E and vitamin K.
Avocados have a high fiber content of 75% insoluble and 25% soluble fiber.
 Ingredients:
1 mellow avocado
1 cup of milk
1-2 spoons of honey
 Directions:
Cut the avocado, add milk, honey and 2-3 ice cubes
All beat with blender
Enjoy!
PS. Your children will love it!